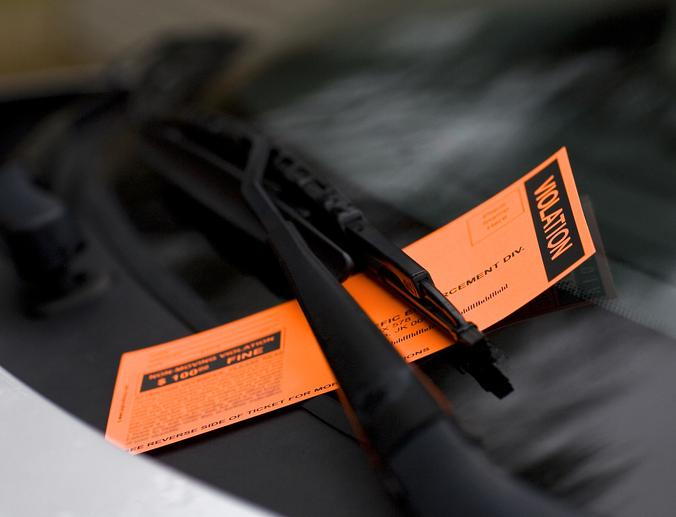 \Whether it's a minor infraction like making an improper U-turn or something serious like DUI, being cited for a traffic offense can result in significant consequences. Depending on the violation, these may include points on your driver's license, higher insurance premiums, license suspension, fines and even jail time.
Some traffic laws are broken more often than others. Here is a list of the violations that are among the most common in Tennessee:
Hands-free law — Since 2019 it has been illegal for drivers to hold, reach for or physically support a phone while driving. The same law prohibits using phones to text, email or watch or record videos while the vehicle is moving. Use of earpieces, headphones and smart watches is allowed. Violation of this law is a Class C misdemeanor with fines of $50 for a first or second offense, $100 for a third offense or if the violation resulted in a crash and $200 if the violation occurred in a work zone or school zone.
Seatbelts — Drivers must seatbelt themselves and any passengers under age 16. Licensed passengers 16 or older are responsible for themselves. Police can pull over a car if a passenger is unbuckled and the passenger can be ticketed. However, many people still drive without seatbelts. Fines are $30 for a first violation and $55 for subsequent violations.
Speeding — Tennessee has speed limits of 15 miles per hour in school zones, 65 on most state highways and 70 on interstate highways. Drivers caught speeding can be fined differently depending on how fast they were going and where the violation occurred. In general, violations carry fines between $40 and $150, and perhaps double that in work zones and school zones.
Open containers of alcohol — Tennessee's open container law differs from many states in that it allows passengers to consume alcohol in the vehicle if they are of legal age. Drivers, however, cannot have an open container. If the vehicle's engine is on and there is an open container is in the vicinity of the driver, the driver can be cited. Violation of the open container law is a fine-only offense of $50, unless the driver refuses to sign the citation, in which case they can be arrested.
If you are pulled over and cited for these or any moving offenses, it's a good idea to talk to a traffic violations attorney before you pay the fine or take any other action. A lawyer can help you fight the ticket and may be able to get the charge reduced or dismissed.
The attorneys of Massengill, Caldwell & Coughlin, PC in Bristol help drivers in the Tri-Cities and surrounding areas fight traffic violations and keep points off their licenses. If you've been ticketed or charged with any traffic offense, call 423-797-6022 or contact us online to schedule a free consultation.